Become part of the MK Marlow Team
MK Marlow Company takes significant pride in our team – an experienced and committed group that includes field craftsmen, project foremen, superintendents, project managers, estimators, office administrative personnel, and competent leaders. Retention of this strong workforce is what has enabled us to develop into a successful and growing business. Employees experience an environment where they know they are valued for their hard work, can anticipate job stability, and can expect advancement as training and experience allow. Employment at MK Marlow Company is not just a job. A new team member should expect to build a career that includes competitive compensation, considerable benefits, and the respect of their co-workers and supervisors.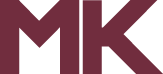 Current Openings
---
MK Marlow has put together a skilled and successful lineup and is looking for ambitious individuals to join our team. If you are ready for a new and challenging career, please apply today. Resumes are currently being accepted for all positions.