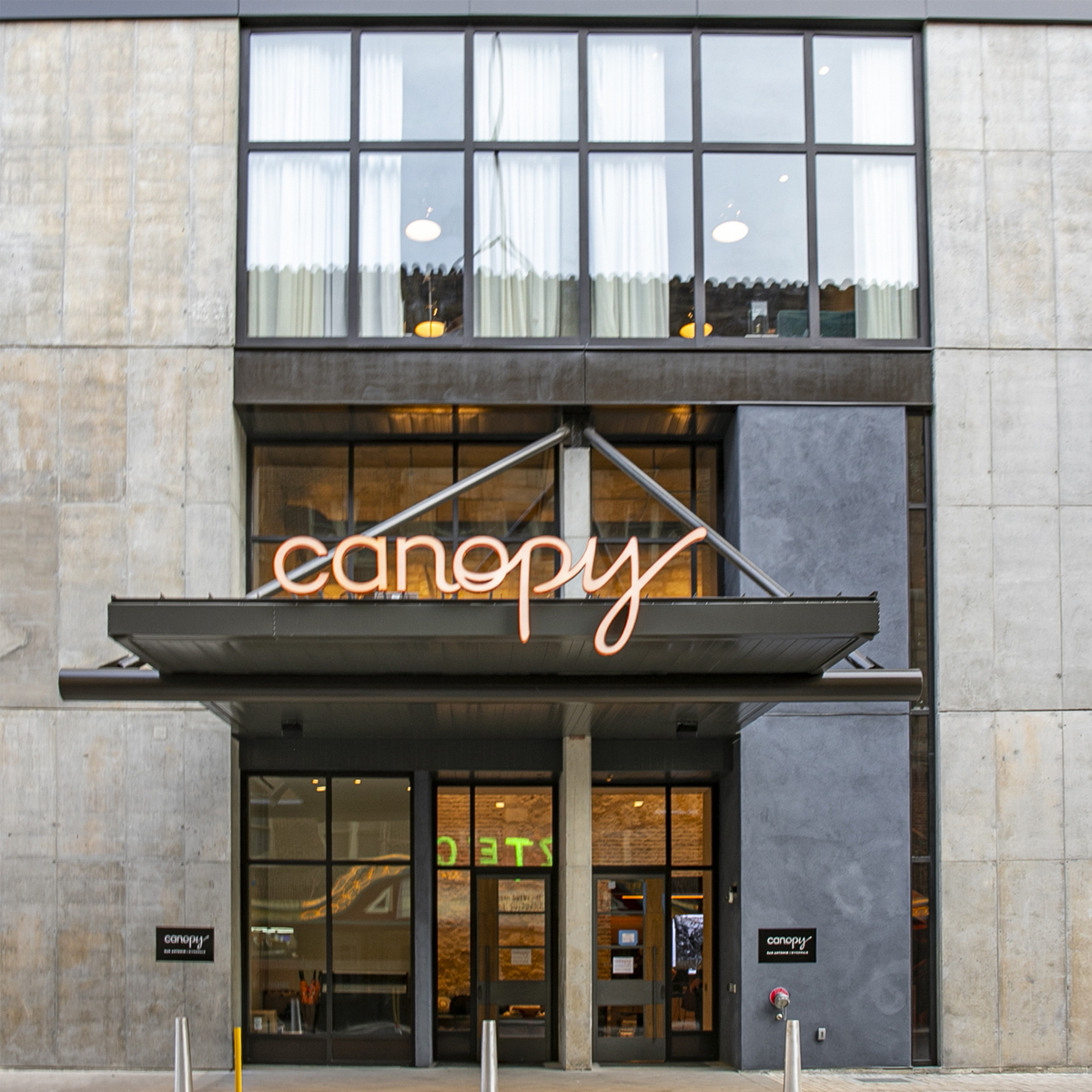 ABC - South Texas Chapter Excellence In Construction
Canopy By Hilton San Antonio River Walk
MK Marlow Company, LLC provided the interior and exterior framing, gypsum wall assemblies, ceilings, and plaster for the new 21-story, $45,000,000, Canopy by Hilton San Antonio River Walk boutique hotel located on N. St. Mary's Street near E. Commerce in downtown San Antonio, Texas.
Through precise measurement and coordination, a modern table-top design was created, where the lower floors provide the base for the much larger upper guest floors, allowing the building to cantilever over the existing historic Esquire Tavern, as well as creating shaded gathering areas alongside the San Antonio River Walk.
The 144,500 SF building features 3,000 SF of meeting space, 195 guest rooms and suites, a restaurant, bar, and an outdoor terrace that overlooks the San Antonio River Walk.
Acoustical Suspended Ceilings
,
Acoustical Thermal Insulation